It was hard for us to believe. The sharing of a humiliating image of our daughter Rehtaeh, taken without her knowledge, was not a police matter. We were told it was a community issue, not a legal one.
A 'community issue' is lingo for there's nothing you can do about it and/or it's to big for the police to handle so go away. The photo was and is now in the hands of God knows who. Shared by hundreds of people over a period of months while the police looked on and did nothing despite knowing who was sharing it and where they lived. We were ignored, belittled, and made to feel like a nuisance.
Last weekend I watched the CBC's Fifth Estate program The Sextortion of Amanda Todd. Her family pleaded repeatedly with the RCMP in British Columbia to do something about Amanda's cyberstalker and sadly they also did nothing. How can the police possibly justify that response? Surely it can't be that hard to track down a harassing pedophile and hold him accountable for his endless reign of terror on a 14 year old girl? They could have easily used Amanda's online identity, as her mother Carol suggested, and found him.
It doesn't say much about the state of policing in Canada in the digital age. In both Rehtaeh's and Amanda's case the images shared are clearly child pornography. No one has ever been charged in Amanda's case and two individuals were charged in my daughters only after it was reopened following her death.
We look forward to the case moving through court so we can get an explanation from the police as to what the photo is showing. I've never seen it and I hope I never do. I do know the context and content and am confident I can say it's a lot more than what should have ever been dismissed as a 'community issue.'
Perhaps the issue isn't so much about policing as it is about clear legislation. We were horrified to find out that taking a photograph of oneself having sex with an unknowing and unconscious person then texting it out to pretty much everyone she knows wasn't a crime in Canada. Seriously, trust me. It isn't.
But now, fortunately, it will be. It will be because enough people were as horrified as we were and decided to make it a crime. Enough of those people knew this was wrong and they happened to be the right people in the right place. I am very grateful to hear that Justice Minister Peter MacKay and Public Safety Minister Steven Blaney have announced new legislation that will address this disgusting crime that devastated our daughter Rehtaeh.
"This is the type of crime that really knows no borders," MacKay rightfully said.
"No one could have imagined the impacts of technology on youth," said Lianna McDonald, director of the Canadian Centre for Child Protection and a person I am proud to call a friend.
"(The bill) will assist in stopping the misuse of technology and help numerous young people impacted and devastated by this type of victimization."
I spoke with Amanda Todd's mom Carol this week in Winnipeg. She can't bring herself to watch that Fifth Estate episode. She looks so hurt even talking about it and how upsetting it was to have her pleas for help ignored by the police over and over again.
Now, thanks to this new legislation, ignoring these young victims and their families will no longer be an option. I'm hopeful this 'community issue' has been resolved and we can get on with protecting children with all the force the law will allow.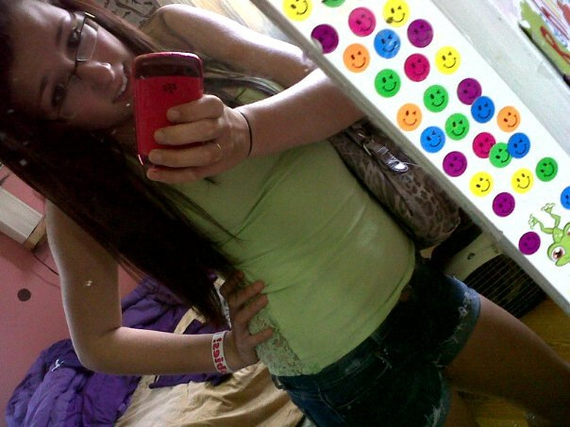 Related articles